Staff at each Manor offers as many services as you can imagine: transportation, interactive work screens, conference tables, in-home chef, catering, spa, massage or wine and cheese tasting.
Thanks to its versatility, the event formula is ideal for corporate retreats, which require both relaxation and work-friendly spaces.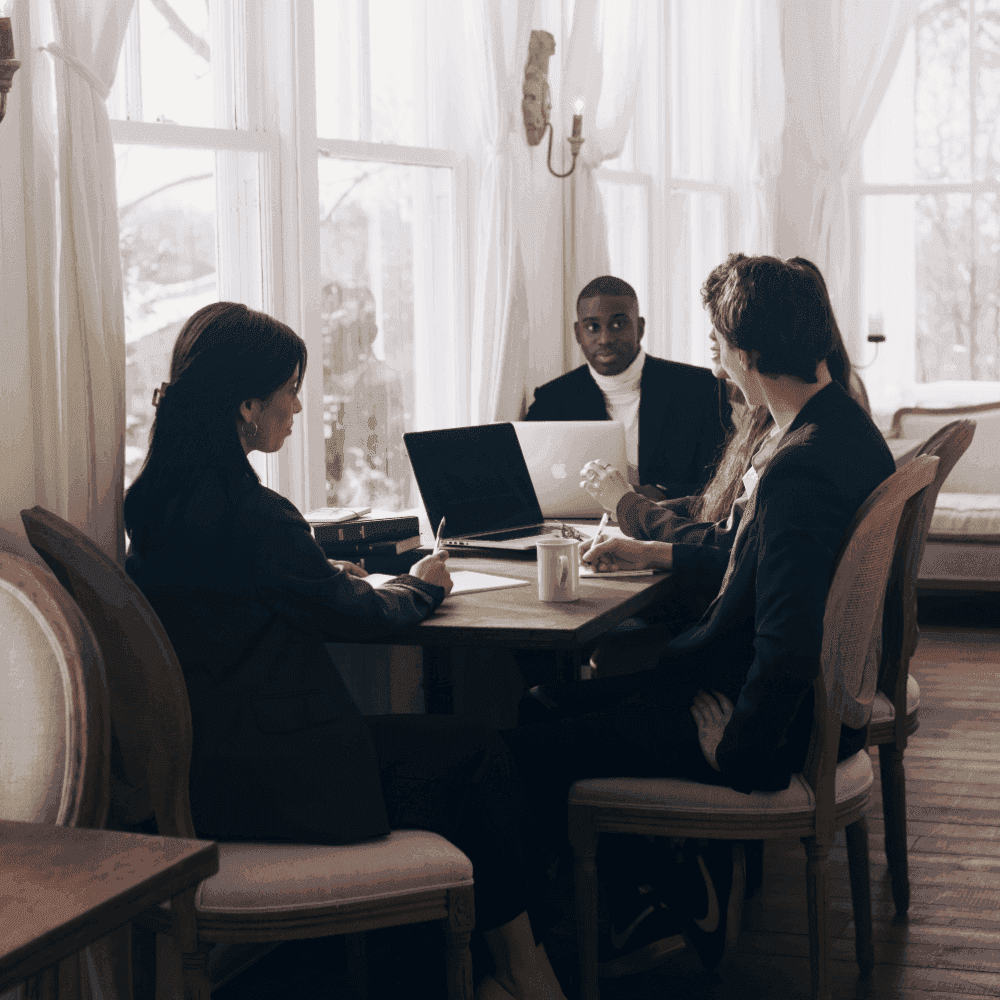 Our manors are the ideal location for your corporate retreats. For team meetings, opt for the large common rooms; to optimize work in a quieter environment, set up in the lounge. Take advantage of the double lounge for conferences and team meetings.
Each space is modular and can be adapted to your needs: screens, projectors and audiovisual equipment of all kinds will be at your complete disposal during your stay at our manors.
Choosing one of our manors for your corporate retreat is a unique opportunity to combine luxury, history and productivity in breathtaking surroundings. Each manor is meticulously restored and furnished, offering modern amenities effortlessly integrated with timeless architecture. These grand yet welcoming spaces provide the perfect setting for innovative thinking, brainstorming and team-building activities. On-site concierge services ensure a smooth, hassle-free stay. The extensive grounds and gardens surrounding each Manor offer tranquil spaces for reflection and relaxation.