Manoir Davis formerly known as Château Belvoir, was owned by Sir Mortimer B. Davis. One of Canada's wealthiest men in the early 20th century, he bequeathed part of his fortune to the Jewish General Hospital of Montreal.
One hundred years later, Château Belvoir was renamed Manoir Davis in his honor and opened its doors to the public. The manor has been renovated to combine ancient elegance with modernity. It offers flexible stays, enabling visitors to enjoy the history and prestige of this exceptional location.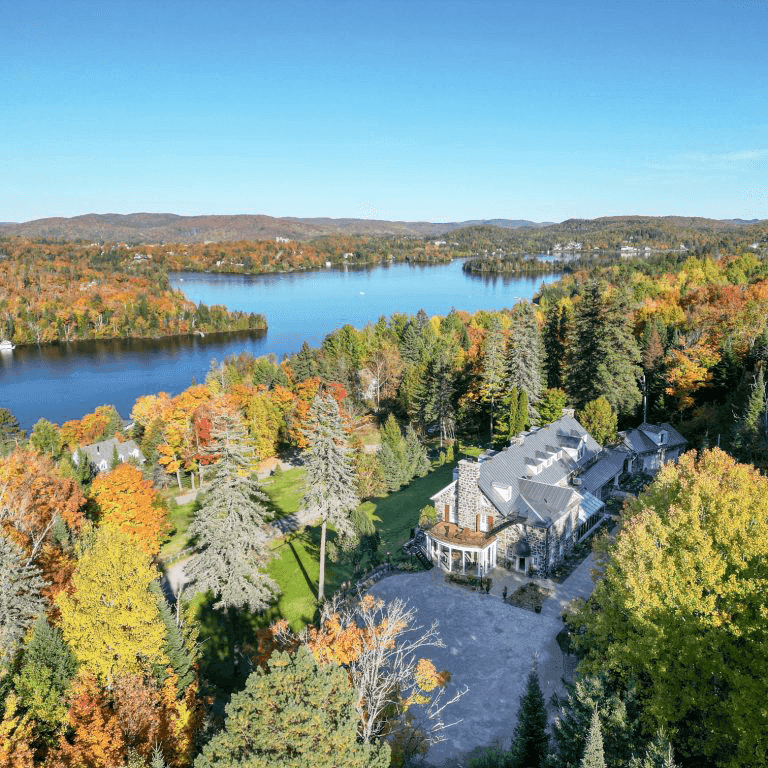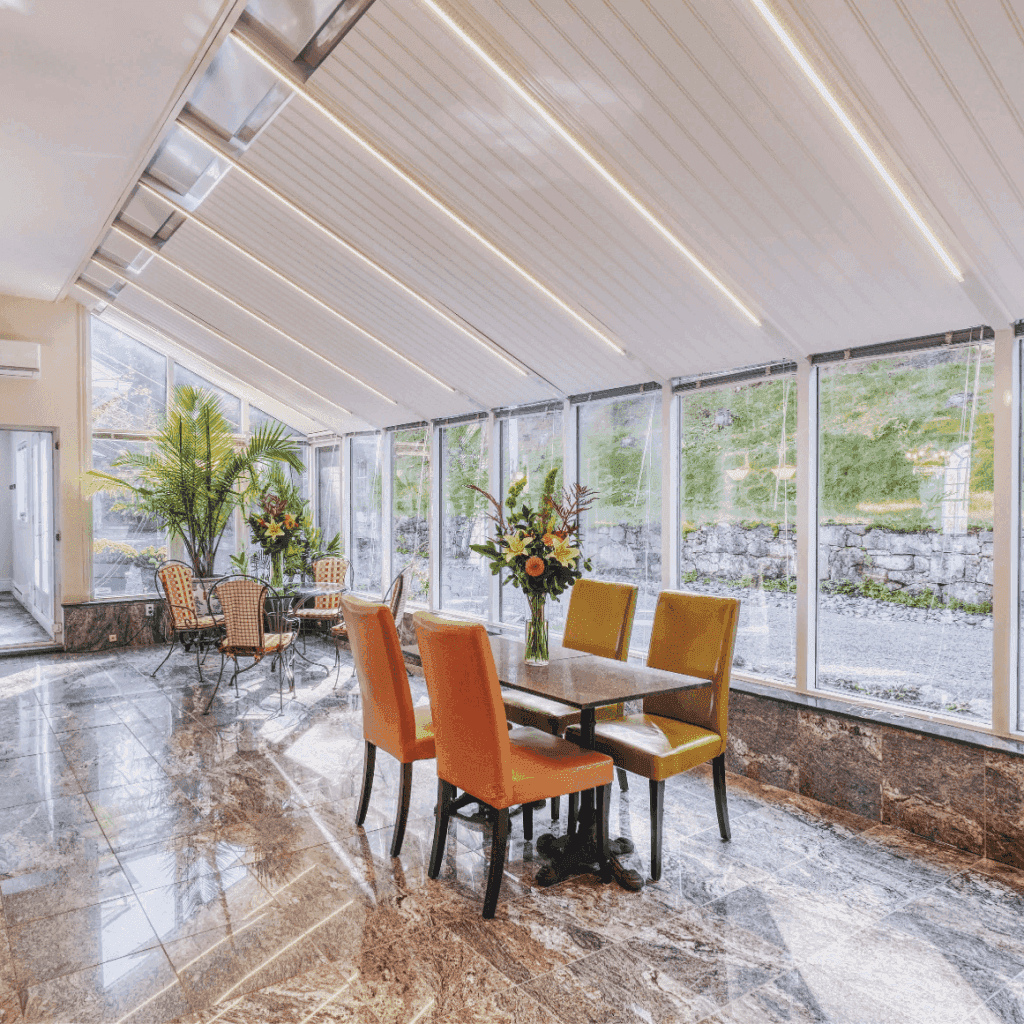 The Manoir Davis team offers a host of services, including transportation, interactive screens, conference tables, helicopter landing space and seaplane access. Combining relaxation and work spaces, the manor is the ideal location for your corporate retreat.
Its prestigious yet bucolic beauty makes Manoir Davis an ideal location for film shoots and weddings, both grand and intimate. Tell us about your plans to make them a reality!
The charming Manoir Davis has eight bedrooms, six of which are on the second floor and two on the third. Each of these rooms has been carefully renovated, preserving its original style while adding a contemporary touch. You'll enjoy a private bathroom in half the rooms, complete with shower and spacious bathtub. What's more, all rooms are equipped with high-speed Internet access. With a capacity of up to 30 guests, Manoir Davis is the ideal place to spend a memorable stay.
3 bedrooms with queen beds; sleeps 6.
4 bedrooms with king-size beds; sleeps 8.
1 bedroom with queen-size bed and queen-size sofa bed; sleeps 4.
1 queen-size sofa bed and a large convertible sofa on the 3rd floor.
Note: air mattresses can be added in some rooms.
Take a stroll through the village of Sainte-Agathe-des-Monts and discover the array of bars, bistros and restaurants that line Rue Principale. Enjoy a sailing lesson or simply walk along the public beach at the famous Lac des Sables. You can also opt for a guided boat tour.
Explore the village of Sainte-Agathe-des-Monts, where you can enjoy a delicious ice cream as you pass by the many architectural traces of the different waves of settlers who came to the region. Museums, heritage tours, a culturalo center and events of all kinds will give you an unforgettable experience of these places where past and present meet.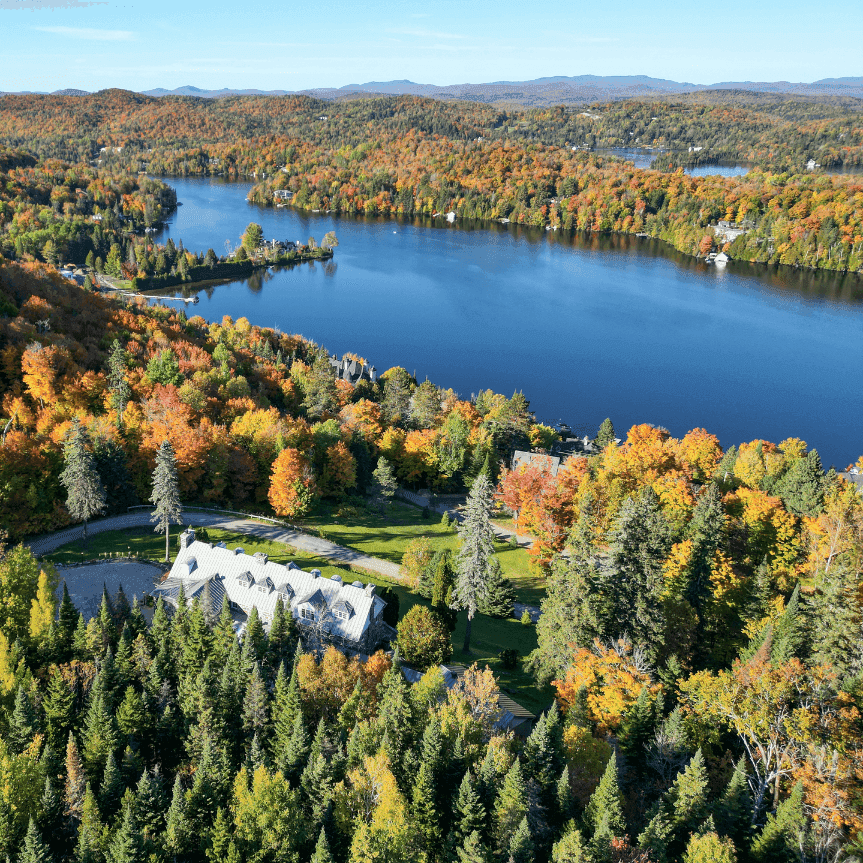 Ride the 234-km multipurpose trail known as Le p'tit train du nord, the longest linear park in Canada. Accessible in every season, the trail follows an old railroad line and is dotted with villages and cultural activities.
You don't have to leave the Manor to enjoy some greenery. The immense grounds surrounding Davis Manor are full of magnificent trails, perfect for mountain biking or hiking.